We love our kids!
At Tipp City UMC, your kids are welcome to stay with you during the service, or they can check out our Children's Ministry (4 year-old through 5th grade) designed just for them. Here they'll experience safe, age-appropriate environments where they learn about Jesus in a creative and relevant way. Our 9:00 service has fewer children. Depending on the number, we may remain together. During the 10:30 service, classes are broken down by ages. For more information, click on the pages below.
Your first visit
Here's what to expect when visiting Little City or Kid City for the first time:
First, find the area marked for first-time families. There we will meet your family, check your child into our system, and then one of our volunteers will lead your child to their age-appropriate room.
Upon checking in for the first time, we will ask for the following personal information (NOTE: We value your privacy and will not share this information with anyone):
Parent/guardian name(s)
Child's name
Child's birthdate
Home address
Phone number
Any special instructions (allergies, special needs) for your children
How check-in works
Before Service: You can check-in your child at the card scanner. After finding your child's name in the database, you and your child will be given matching name tags that are exclusive to your family and your visit. Your child will need to wear the name tag portion while you hold on to the matching tag.
After Service: After the service is complete, you will return to your child's room and show your tag in order for your child to be released back to you.
Our Vision
We want to make Children's Ministry at Tipp City UMC the most exciting time in your child's week! Our goals are to provide teaching that makes learning fun, small groups that help kids build strong relationships with others, and to partner with parents by providing resources that will help you help your children become firmly grounded in their faith.
Our 3 Basic Truths
1. Wisdom
I need to make the right choice so I will…
A. Trust and follow Jesus, B. Spend time getting to know God, C. Do whatever God says, D. Discover God's unique plan for my life
2. Faith
I can trust God no matter what because…
A. He is my Creator, B. He is my Father, C. He is my Guide, D. He is my Savior
3. Friendship
I should treat others the way I want to be treated so I will…
A. Show God's love to those around me, B. Care enough to put others before me, C. Respect whoever God puts over me, D. Be the right friend to those beside me
Our Values
We value children. Children learn in different ways, and we strive to provide a variety of learning environments so we can find the place that is the right fit for your child.
We value parents. Being a parent, grandparent, or guardian is a difficult and demanding job. Therefore, we partner with and empower parents in multiple ways using web-based material and community outreach opportunities that reinforce the lessons we teach.
We value God's Word. We teach children the biblically-based lessons that grow them in the Christian faith. The truth of scripture and the message of God's unending love has not changed in 2000 years. We make sure it is delivered in vibrant and meaningful ways to which kids can relate.
We value fun. Our children's ministry offerings are fun and exciting places to be week after week with lots of hands-on learning as well as energetic large group and meaningful small group interaction.
Meet our Family Ministry Pastor
Pastor Greg Moehl, his wife Tiffany, daughter Samantha, & son Evan came to the church in February of 2018 when he took the role of Student Ministry Director. He has recently completed his pastoral license requirements and has been appointed full-time as a licensed local pastor to our church. We're excited to welcome him & his family into the Family Ministry role!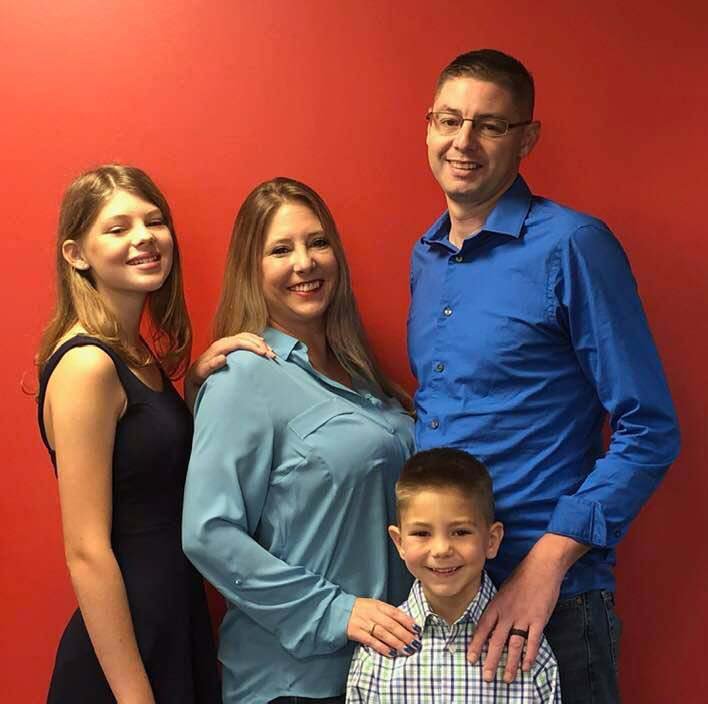 Got questions?
If you have further questions concerning your kids experience or visiting Tipp City UMC with children, simply fill out the form below and let Maria know you'd like to be contacted!